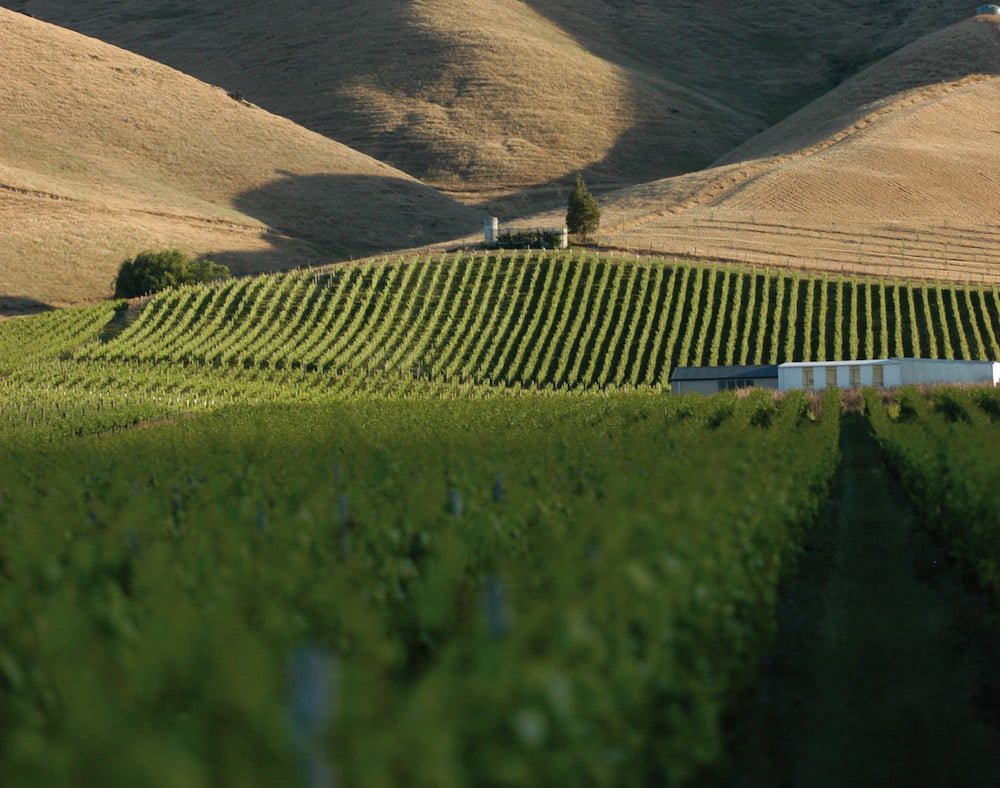 New Zealand's meteoric rise to success with Sauvignon blanc over the past few years has been the most visible tip of the metaphorical iceberg. But all around the world, producers are leveraging the varietal's potential to wow consumers, and grow their global audience.  
In 2021, however, the weather threw a spanner in the works. Firstly in the Southern Hemisphere, where it scuppered New Zealand's plans to continue to build on its momentum, then in the Northern Hemisphere where its home country of France, and other producer nations, suffered devastating losses. Although the wines have not yet filtered down through the supply chain to the market, France's Sauvignon-focused Centre-Loire region lost 30% of production to adverse weather last year. There is never a good time to experience such a significant shortfall but plummeting volumes have coincided with spiralling sales: "2021 was a very positive year because our sales were up 12% on 2019, our baseline year. Demand is still strong," explains Edouard Mognetti, director of the Centre-Loire marketing board BIVC. It stands to reason that some of the increase has been fuelled by buyers looking to hedge against the pending shortfall in volumes. "This is not the main reason, though", claims Mognetti. "It is primarily because we have a very resilient industry with high-end appellations that have garnered a considerable reputation, and a proven winegrower model". The drop in 2021 volumes will inevitably lead to an increase in prices, combined as it is with soaring overheads – transport costs, dry goods, inflation, energy, the list goes on. "Supply and demand issues push prices up, that's how it works", comments Mognetti, "but I don't think our prices will go through the roof. We're looking at increases ranging from 5 to 20%". And so far, the buyers are proving to be supportive: "The increases are fair and reasonable, generally speaking and compared with what's happening elsewhere. They are justified so there is no fear of losing out in the marketplace".
A short-term headache yielding long-term benefits for New Zealand
It remains to be seen whether the dearth of New Zealand Sauvignon blanc in 2021 leads to permanent market substitution. Certainly, 2021 proved to be an arduous experience for the country's winegrowers, but perhaps one that will reap long-term benefits. "Each winery knew before the harvest that they were going to have to bring in some kind of allocation system", explains Marcus Pickens, director of Wine Marlborough. "I think that really forced wineries to work through the customer list and determine which were the real long-term relationships and then support them first and foremost. And at the same time cut out some of the lower tier, lower margin partnerships". There is every likelihood that this strategy will not be a one-off: "Marlborough is pretty close to fully planted. What happens then, where's the value in wines that are pretty scarce?" In the meantime, the industry has its sights set on the 2022 vintage, which so far, is looking promising. "It's looking much better than last year. The harvest seems to be slightly longer than the long-term average, so that's a great relief. I think this year there are going to be good volumes out there, especially for Sauvignon blanc", says Pickens.
Inventories hit an all-time low
Only when the grapes are fully harvested though will Marlborough wine producers be able to relax. "It's been a challenging season. Marlborough has definitely had a lot more rainfall than we're used to, so at least we haven't had irrigation problems. The soil moisture level has been really good, but now we're at the point where we don't really want any more rain". It's not just the rain clouds producers are scrutinising – Covid-induced labour shortages have become critical, with producers facing huge uncertainties amidst border restrictions and a tidal wave of Omicron infections. Again, the issue could prompt long-term thought on how the industry brings people into the sector, reaches out to the local workforce, trains them up and retains them. The more pressing problem, though, is how quickly it can get the 2022 Sauvignon blanc wines to market: "In general there is always some sort of carry over volume, to enable wineries to supply their customers until the next vintage is available for sale, so over the April, May, June period. But I think that with the 2021 harvest, a lot of those wines had been sold even before the harvest had even begun, so we're at a record low in terms of inventory", concedes Pickens. This confirms the current sentiment among South African producers. "We know that although the harvest is looking better this year in New Zealand, and back to normal, their volumes will not just jump back to where they were", comments RJ Botha, cellar master at Kleine Zalze in Stellenbosch and chair of Sauvignon blanc SA.
Stylistic confidence emerges in South Africa
South Africa has undeniably reaped the spoils of New Zealand's production shortfall. "The past year has been amazing for South African Sauvignon blanc", concurs Botha. "South African Sauvignon blanc is in high demand and I don't think there are any wineries in South Africa that have any Sauvignon blanc left from the 2021 vintage". With the UK's thirst for Sauvignon still as strong as ever, South African exporters have plugged the gap left by New Zealand. Is the success likely to be short-lived? "Buyers thought that people were drinking New Zealand Sauvignon blanc because they wanted New Zealand Sauvignon blanc. But now they have discovered that because the wines have been out of stock for almost twelve months, people have latched onto South African Sauvignon blanc just as easily, and so they are continuing with the listings. I'm pretty sure there will be some instances where buyers will replace it again, but I think that the biggest portion of the wines will continue to be listed". It would be a mistake, though, to view South African Sauvignon blanc as a mere substitute, an alternative for when other, more renowned Sauvignon producer countries suffer setbacks. Greater international success has encouraged South African producers to be more assertive in the stylistic character of their wines: "For many years, we tried to mimic the style of New Zealand Sauvignon", admits Botha. "But I think that for the last couple of years, we have realised that actually our own styles and unique terroirs for making Sauvignon blanc are more important than that. There's a lot of scope for that, and both South Africans and the world have seen it. So we feel a lot more comfortable with our styles of Sauvignon blanc now. Every region brings a different component for the varietal".
Sauvignon blanc drives varietal diversification
This new-found identity is stoking plantings of Sauvignon blanc, which are bucking the nationwide trend towards a decrease in vineyard acreage. Sauvignon blanc has secured stand-alone status within the South African wine industry, which augurs well for its future: "Sauvignon blanc is the biggest cultivar exported in a packed or bottled format from South Africa and also commands the highest price among South African cultivars, so it's a category or brand unto itself. With plantings growing too, I think that people in South Africa have figured out that we have to rectify our varietal distribution which skews heavily in favour of high producing varieties like Colombard and Chenin, and planting Sauvignon blanc is one of the strategies for doing that". The irrepressible surge in popularity of Sauvignon among winegrowers is not just sweeping across South Africa. "Sauvignon blanc is now in first place of all varieties in Styria", comments Styrian winegrower and chair of Styrian wines in Austria, Stefan Potzinger. "It is the most planted variety and by far the most successful".
The perfect fit for Styria
Like other producer countries, Austria offered an alternative to buyers of New Zealand Sauvignon in 2021, opening up new markets in countries like Sweden and Denmark. However Potzinger ascribes its success to other factors: "Styrian Sauvignon blanc is only just being "discovered" internationally and is therefore experiencing an enormous upswing". Although a small harvest in 2021 – "the smallest in the cellar since 2016" – may temporarily put its international ambitions on hold, the high quality of the vintage bodes well. "Perfect weather produced very healthy grapes with lots of flavour, sugar and acidity", describes the Styrian winegrower, quick to add that despite the quality, there would only be "very moderate" price increases this year for Styrian Sauvignon blanc. Beyond the 2021 vintage, the future certainly looks bright for the region: "Sauvignon blanc is a variety that suits us perfectly in terms of climate, is internationally known and also a great accompaniment to light dishes", stresses Potzinger who predicts that going forward, growers will be marketing the wines later, leaving them longer on the lees and aiming for more profound offerings.
Going off on a varietal tangent
When it comes to drawing up a roadmap for Sauvignon heading into the future, there is no shortage of potential strategies. A case in point is the tack taken by Casa Marin in Chile, whose portfolio includes some Sauvignon gris. "It is a very difficult wine, difficult to sell and an unusual variety", acknowledges Alejandra Vargas, marketing manager with the San Antonio Valley-based winery. "But as we did very well with Sauvignon blanc and Riesling, it gradually opened up space for our clients to try different things". Only four wineries sell Chilean Sauvignon gris – good plant material is difficult to come by – and according to Vargas, sommeliers and high-end restaurants have latched onto it. "Wine connoisseurs definitely love it, not only because it is well made, but because it's a rare, distinctive and uncommon cultivar, which makes for refreshing variety". The high aroma, spicy grape actually copes well with barrel fermentation at Casa Marin, lending structure and complexity: "Wood lowers aromatic intensity and gives it complexity, not so much in aroma but in the mouth, it polishes and gives it structure, always with balance and finesse".
Multi-talented Chile
Chile has primarily scored points so far though with its Sauvignon blanc, which Vargas ascribes to the diversity of vineyard sites, allowing producers to cover every price and stylistic spectrum. Expectations for this year's harvest are good, from a quality and quantity perspective. "The Sauvignon blanc crop should be of a similar size to last year and I forecast much better quality", predicts Marco Adam, who runs international brokerage company Ciatti's office out of Santiago. A cooler January this year is likely to reduce heat exposure and improve aroma, fuelling the market for Chilean Sauvignon blanc. With strong demand in the UK, the United States, Canada and continental Europe, Chile has garnered global acclaim for its Sauvignon blanc and prices have risen commensurately with its reputation. "Chilean cool climate Sauvignon blanc in bulk reached historically high prices of USD 1.5 years ago, and over the past few years, the most expensive ones have reached $2 and now $3. The situation is similar for bottled wines. This is still lower than for New Zealand but Chile is definitely gaining a reputation and the category is growing in volume". Chile may well not have been swept up into New Zealand's 2021 volume vacuum, but undeniably, its propitious and diverse vineyard sites, consistency of quality, competitive prices and sensitive winemaking are all the building blocks it needs to create a bright future for Sauvignon blanc – and as Vargas says, "that message needs to go abroad".
Across the globe, from terroir-driven to barrel-fermented through steely mineral versions and its ubiquitous fruit and herbal-forward iterations, Sauvignon blanc is riding the crest of the white wine wave. And as 2022 crops start to promise stellar quality and good volumes, that wave is not about to crash anytime soon.