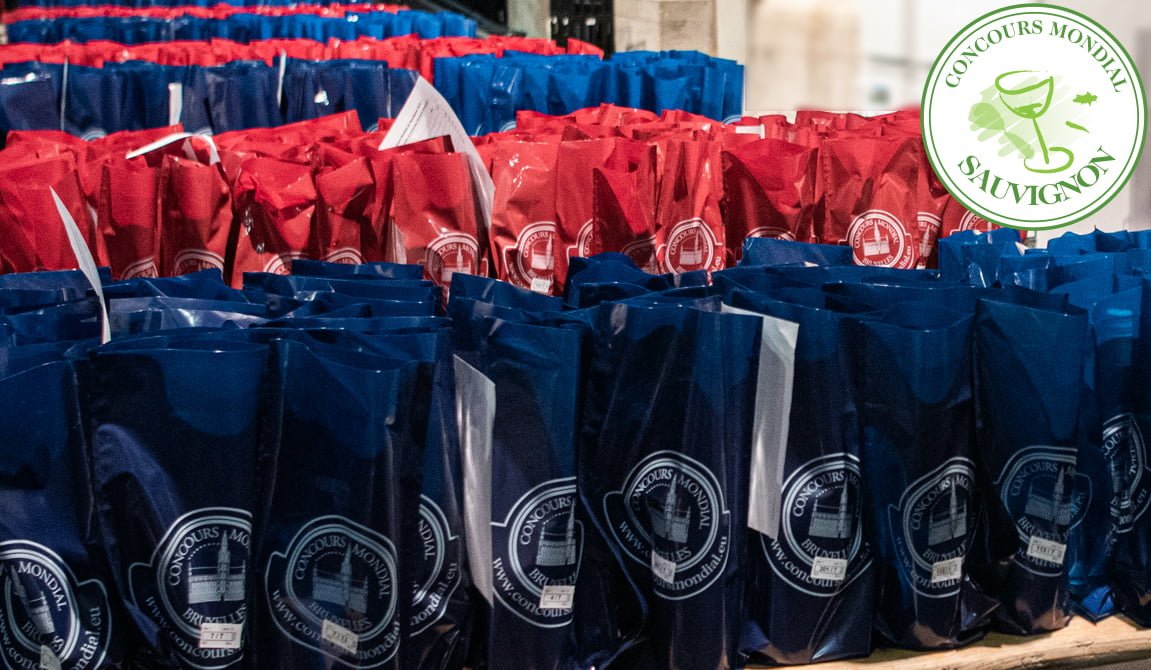 Blois (Touraine), March 5, 2020:
The Concours Mondial du Sauvignon begins its 11th edition with 1,100 wines representing all major Sauvignon producing regions. This is an all-time high for entries in the competition, once again confirming its status as the largest and most significant Sauvignon event on the planet.
75 wine experts representing 20 nationalities – oenologists, sommeliers, importers, wine journalists and influencers from all branches of the wine industry – have gathered in Blois, Touraine from March 5-7 to judge in this prestigious international competition.
"Hosting the Concours Mondial du Sauvignon in AOC Touraine is part of the celebration of our 80th anniversary, and we will be keen to take advantage of this international event to promote our know-how", stresses Thierry Michaud, chairman of AOC Touraine.
Sauvignon is the third most planted white grape variety in France and the Loire Valley's grape par excellence. A third of French Sauvignon is produced in this region.
It is therefore no surprise that 37 % of the wines entered in the 2020 Concours Mondial du Sauvignon originate from the Loire Valley. The Austrian wine region of Styria comes second, followed by Bordeaux, Friuli and Marlborough.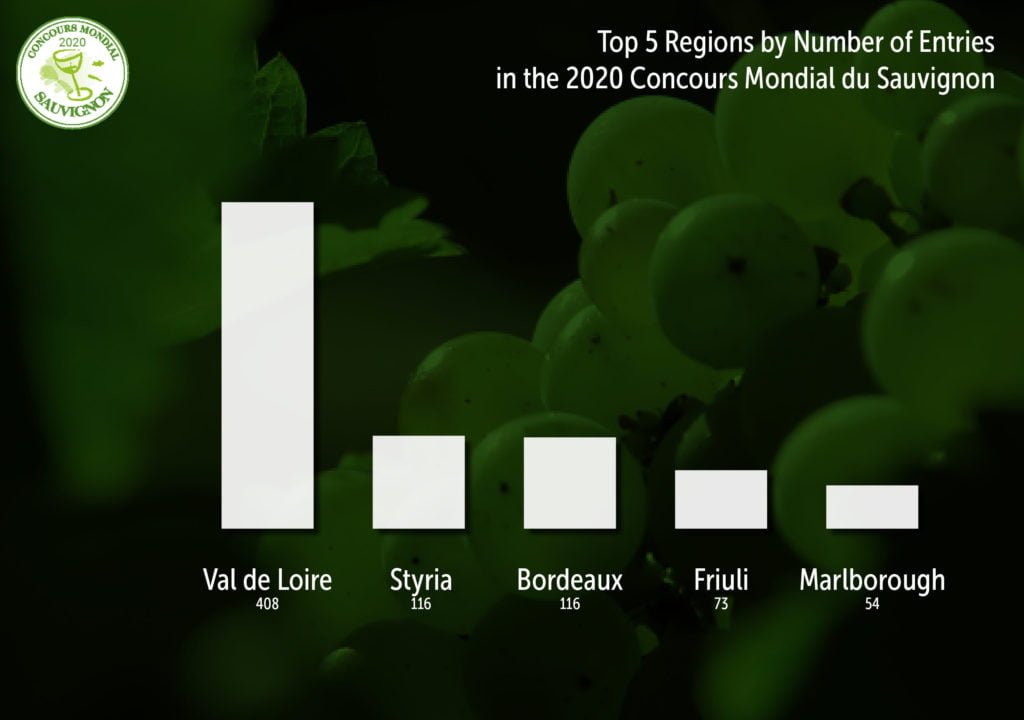 Within the Loire Valley, the top 3 appellations by number of entries are Touraine (162), Pouilly Fumé (79) and Sancerre (74).
"Sauvignon is the king of grape varieties in our appellation and fully expresses itself on our magnificent and diverse terroirs", explains Lionel Gosseaume, vice-chairman of the Touraine appellation. "We are very proud to host the Concours Mondial du Sauvignon to showcase the excellence of our wines."
Wines from 23 countries around the globe are competing in the 2020 Concours Mondial du Sauvignon.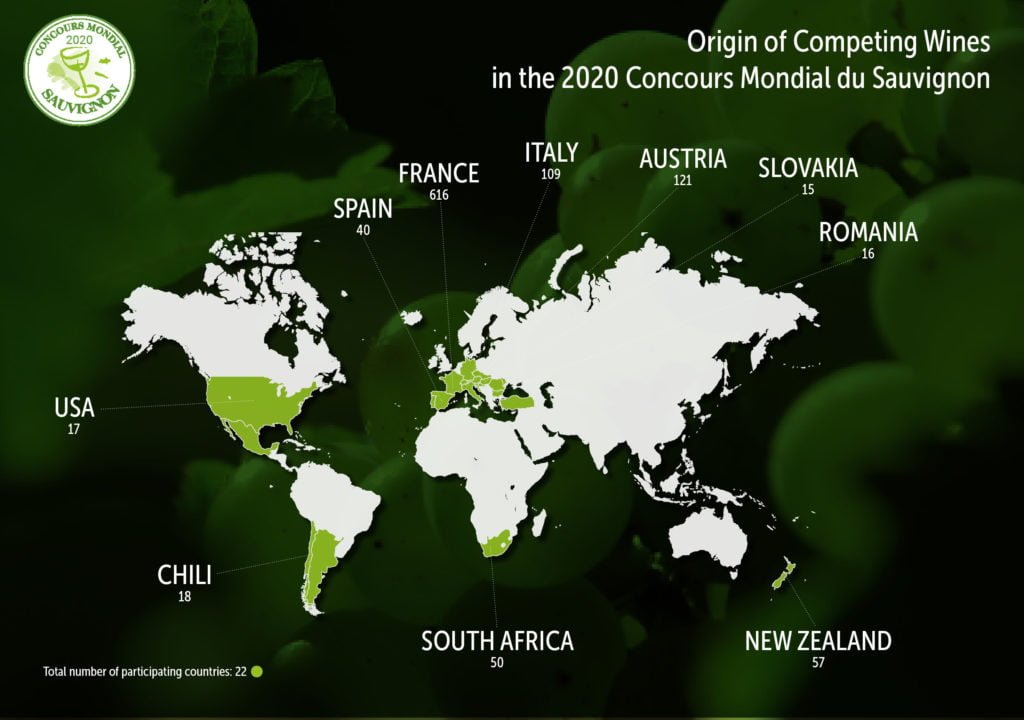 This year, France is leading the way with the highest number of samples ever entered in the competition by a single country – 616. The Loire Valley accounts for over 66% of French entries followed by Bordeaux 18%, South-West 9% and Languedoc-Roussillon 3%.
For the third consecutive year, Austria has managed to hold on to second place. Nearly 96% of Austrian entries come from the region of Styria, famous for its world-class Sauvignons.
The region of Friuli, which hosted last year's competition, contributed 67% of Italian entries, thus placing the country 3rdin the ranking.
In 2019, New Zealand celebrated its come back, returning to the top 5 by number of entries. This year the country did even better and moved up to 4th place, surpassing South Africa.
With 17 entries – a first since the beginning of the competition – Californian Sauvignons have really made a splash this year. Despite recognition from the judging panel and several awards from previous competitions, participation by wines from the United States in the Concours Mondial du Sauvignon has so far been marginal.
"California Sauvignon Blanc producers are truly passionate about this grape and they lavish a great deal of care and attention on growing and vinifying it for a desired style", comments Deborah Parker Wong, Concours Mondial du Sauvignon ambassador in the United States. "I share that passion and my goal this year was to get California Sauvignon Blancs on the playing field at the Concours Mondial du Sauvignon to see how they stack up against entries from growing regions around the world. Our producers certainly agree that it's California Sauvignon Blanc's time to shine."
Entries from Central and Eastern European also show a 24% increase on last year. Eight countries are competing in 2020, with Romania and Slovakia accounting for over half of wines registered to take part.
The results from the 2020 Concours Mondial du Sauvignon will be published on www.cmsauvignon.com on March 16.