The esteemed Concours Mondial du Sauvignon started today with over 1,100 entries from around the globe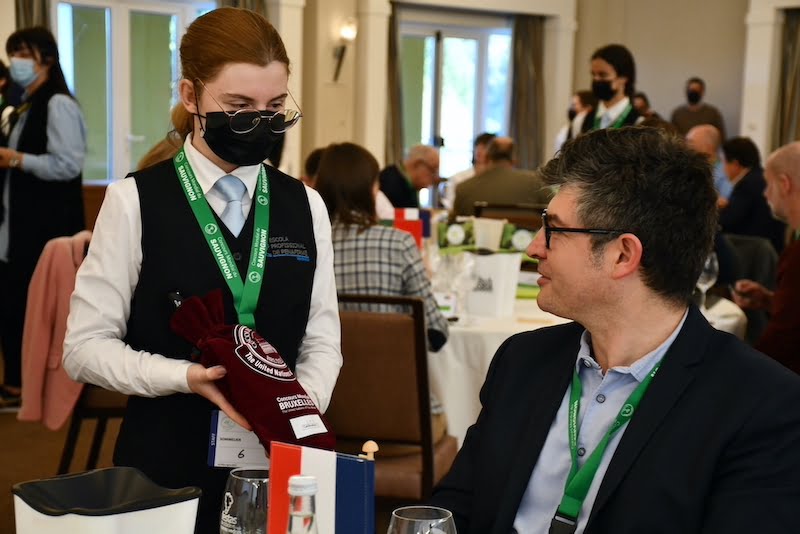 The 13th Concours Mondial du Sauvignon began today in the city of Torres Vedras in Portugal. With 1,120 entries, this is the largest and most significant international competition for Sauvignon wines on the planet. Producers, winemakers, sommeliers, distributors, journalists and opinion formers from all strands of the industry are gathered together at this event entirely dedicated to the Sauvignon grape variety.
Over the past decade, the competition has taken place in Sauvignon producer regions all over Europe including Bordeaux, Touraine, Styria, Rueda and Friuli. In 2022, for the first time in the history of the Concours Mondial du Sauvignon, the host region is Portuguese.
Sauvignon wines from 23 producer countries including France, Italy, Austria, New Zealand, South Africa and Chile are competing this year.
With 553 entries, France leads the way, followed by Austria (175) and Italy (104).
The 3 top French regions in terms of entries are the Loire Valley (335), Bordeaux (115) and the South-West (52).
Over 96% of the Austrian wines in the competition come from Styria, a Sauvignon wine region that has garnered increased global recognition over the past few years.
Italy is mostly represented by the regions of Friuli Venezia Giulia and Trentino Alto Adige, both famous for the quality of their Sauvignon wines.
The increasing popularity of the Concours Mondial du Sauvignon in Eastern Europe is mirrored in the rising number of entries from the Czech Republic, Romania and Croatia.
Over twenty nationalities, including South Africa, Australia and Canada are represented on the tasting panel, thereby guaranteeing the outstanding diversity that sets the Concours Mondial du Sauvignon apart from other wine competitions.
The Concours Mondial de Bruxelles has been commissioned to handle the technical organisation of the tastings and brings to the event the professionalism and independence for which foremost international competitions are renowned. During the tasting sessions, the wines are grouped into consistent flights which take into account their category, origin, blend proportions and retail price.