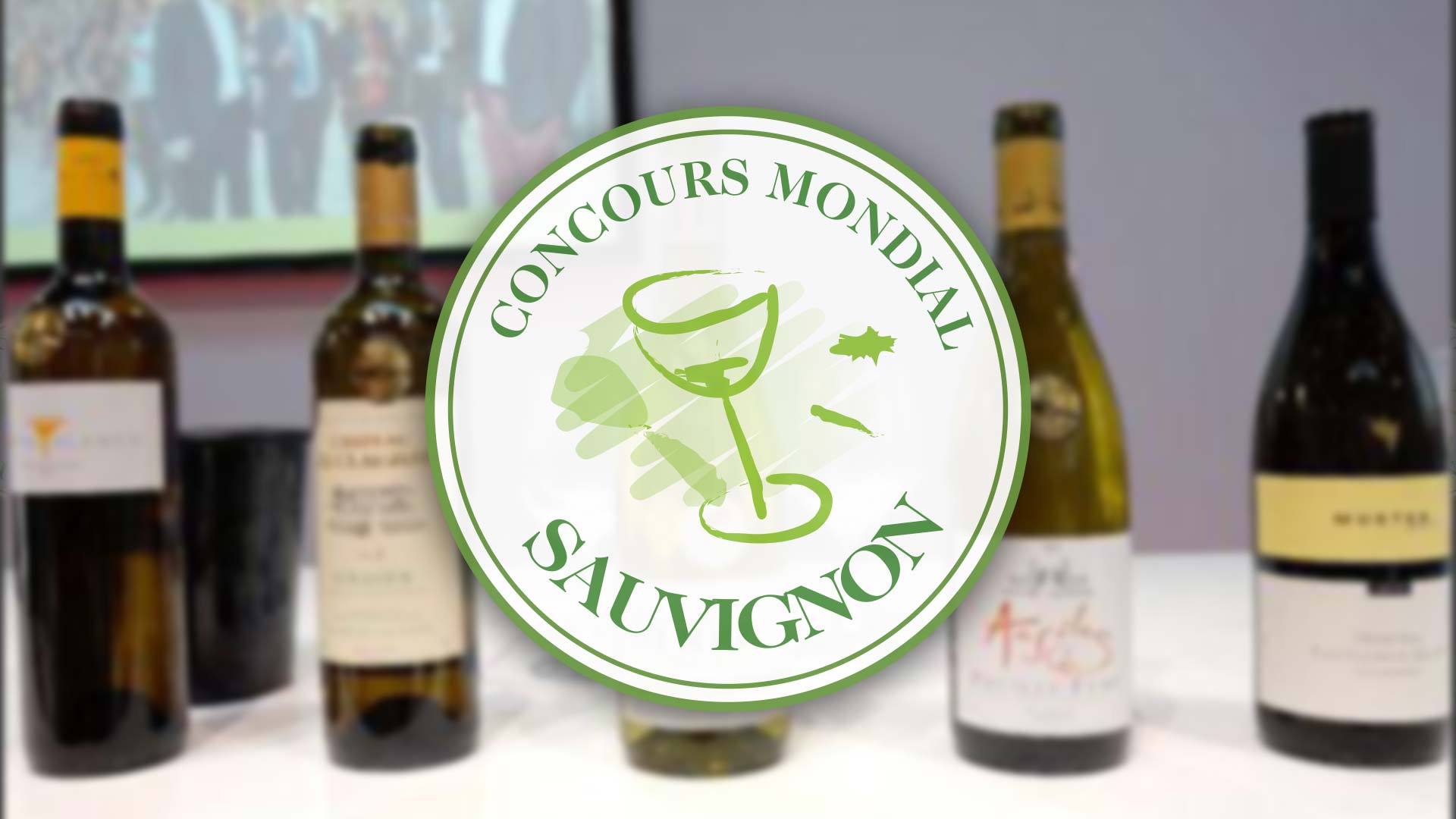 Domaine de l'Herré – The competition is part of a business strategy focusing on the estate's flagship wine
Founded in 1974, Domaine de l'Herré currently covers over 130 hectares in Gers, South-West France. Although the estate boasts a comprehensive varietal range, Sauvignon blanc takes pride of place, a strategy that undoubtedly paid off at this year's Concours Mondial du Sauvignon.
Gold-medal-winning Domaine de l'Herré took its PGI Côtes de Gascogne Sauvignon to the top step of the podium by claiming the Revelation Trophy for its unoaked Sauvignon marketed for under 10 euros, crowning the achievements of its owner Pascal Debon, whose aim was to create a Sauvignon blanc capable of competing with wines from the world's finest regions. The Gascony estate chose to compete in the Concours Mondial du Sauvignon as part of a business strategy focusing on its flagship wine. Although Catherine Gal from the marketing and sales department believes the competition has yet to go fully mainstream and needs to build more awareness, she points out that the estate will be using the event and the accolade to engage with the media, agents and distributors via press releases, campaigns and advertisements. These efforts aim to boost the estate's reputation as well as its sales, even though, as Catherine Gal stresses, it is always difficult to gauge the precise impact of an award on sales.
Domaine de l'Herré
32370 Manciet
France
Domaine Bouchié Chatellier – A quality competition in terms of organisation, specific nature and results
The Pouilly Fumé Argile à Silex label by Domaine Bouchié Chatellier appealed to judges at this year's Concours Mondial du Sauvignon who awarded it a Revelation Trophy in the unoaked Sauvignon category selling for over 10 euros.
Domaine Bouchié Chatellier may well have been the most highly awarded estate in its region for the last 40 years, taking part in the 2016 Concours Mondial du Sauvignon was a foregone conclusion as it considers the event to be one of the leading challenges worldwide. A regular medal-winner at previous competitions, owner Arnaud Bouchié claims he is honoured that the labour of four generations at the same estate on the hillock of Saint Andelain with its flint soils should be rewarded by this ultimate distinction. Praising the quality of the competition's organisation, its specific nature and results, Arnaud Bouchié claims that the company wants to stay true to itself and keep a low-profile, even though its agents and distributors are unlikely to pass up an opportunity to let its clients know about the accolade. Admittedly, the estate can only produce a finite amount of wine, but it is hoping that a Revelation Trophy from the 2016 Concours Mondial du Sauvignon – "a magnificent award" – will allow it to consolidate its "unique position as a top quality Pouilly Fumé producer", says its owner.
La Renardière
St Andelain
58150 Pouilly-sur-Loire
France
Alvarez & Diez – A significant role in boosting future sales
Located in the heart of the host region for the 2016 Concours Mondial du Sauvignon, Bodegas Alvarez & Diez jumped at the opportunity to showcase its white Sauvignon-based wines. Its decision was vindicated as it came away with a Revelation Trophy for Spain.
The company's location in the Rueda region, which hosted the 2016 competition, gave it a unique standpoint from which to witness the quality of the event's organisation and tasting system, and gain first-hand experience of communicating with the organisers. As soon as it was awarded the Revelation Trophy for its Mantel Blanco Sauvignon label, Bodegas Alvarez & Diez immediately incorporated the accolade in its PR and marketing and passed the news on to its overseas importers and national distributors. According to Felipe Rodriguez from the company's marketing and export department, the award also provides support for the sales team and events communication. The firm is in no doubt as to the Trophy's ability to "strengthen the image of our wine and the winery in general and consequently play a significant role in boosting future sales".
Álvarez y Díez Bodegas
Calle Juan Antonio Carmona, 12,
47500 Nava del Rey, Valladolid
Spain
Weingut Muster- A considerable impact on the estate's image
With sixty or so entries in this year's Concours Mondial du Sauvignon, Austria is making no bones about its determination to carve out a place for itself in the international Sauvignon marketplace. One entry, an oaked Sauvignon by Weingut Muster, even carried away the Revelation Trophy for the best wine in its category.
The decision to take part in the competition this year was driven by the prominent role played by Sauvignon in the varietal range at Weingut Muster, located in southern Styria. The panel's array of international specialists was also a decisive factor. Describing the amount of entries as "impressive" and praising the event's purpose and quality of its organisation, estate owner Reinhard Muster has already placed medal stickers on his bottles and notified his partners and the media via a press statement. "Every time we sell the wine, we talk about it", he claims. The impact of the accolade on the company's image is already considered to be substantial and potentially capable of generating a lot of attention in the Austrian media. Weingut Muster is also expecting to reap sales benefits from the award. A presentation of Trophy winners at Prowein this year, described by Reinhard Muster as "great", will most certainly have helped him achieve that goal.
Weingut Muster.gamlitz
Grubtal 14
8462 Gamlitz
Austria
Château les Clauzots – A Revelation Trophy creates coherency and credibility for consumers
Blended from a selection of its finest Sauvignons, Château Les Clauzot's white Graves found favour with judges at this year's Concours Mondial du Sauvignon, so much so that they awarded it a Revelation Trophy in the blend category.
"For us, the competition is a benchmarking exercise, enabling us to compare ourselves with other white wines in the global marketplace", explains Frédéric Tach, manager of the Bordeaux estate. Tough international competition and myriad labels available also prompted him to seek shelf stand-out for his wines via an accolade: "Winning a medal is a significant selling point", he believes. This is particularly true of a competition boasting "a reputation for quality due to the recognition and renown of its judges". The estate intends to use its Revelation Trophy to boost awareness of its wines and grow sales by focusing media and PR attention on the award-winning wine. "We hope to give our consumers a measure of coherency and credibility due to our expertise. We would also like to see visibility grow for Château Les Clauzots in the top-end dry white wine market", concludes Frédéric Tach.
Château les Clauzots
33210 Saint-Pierre-de-Mons
France