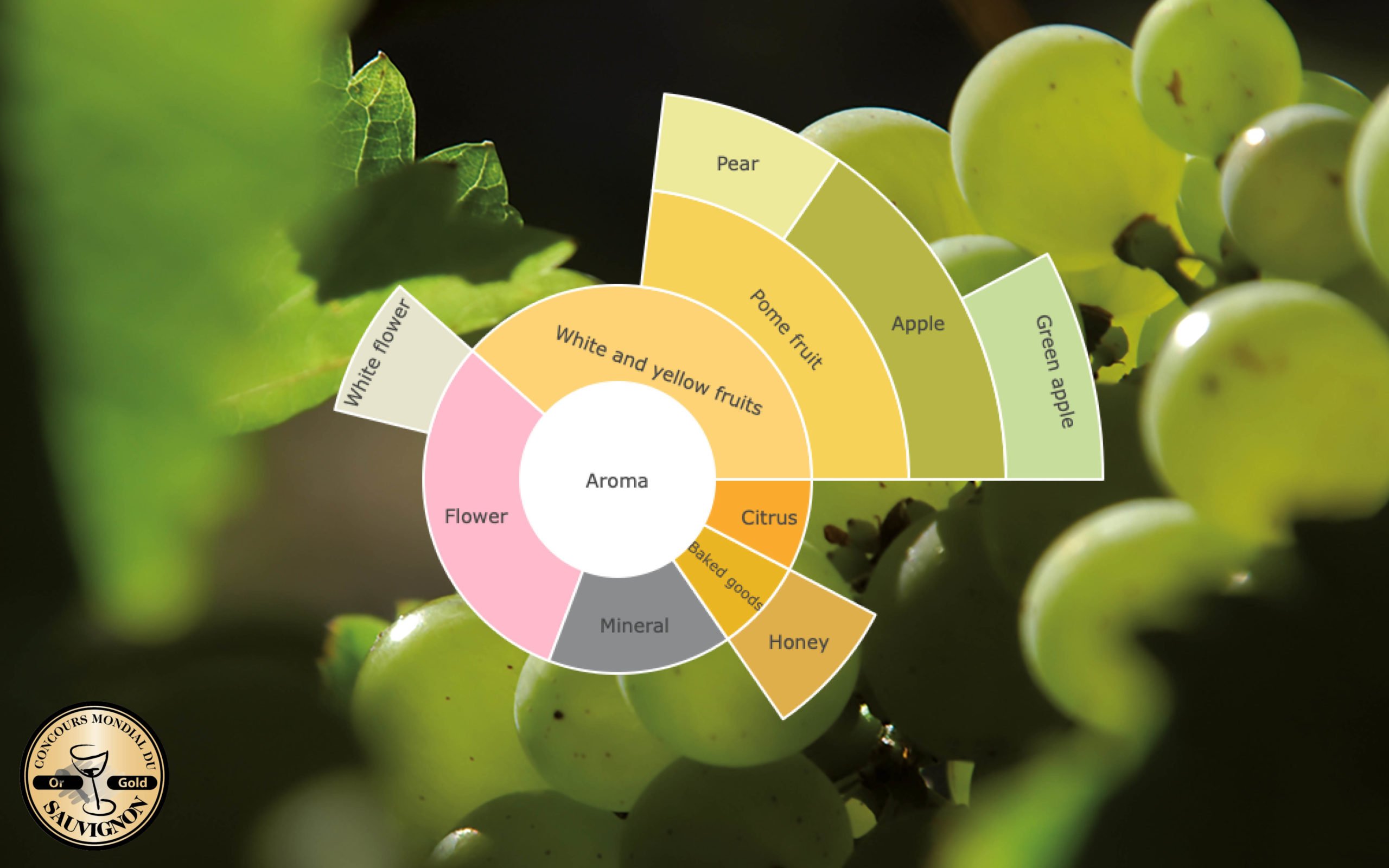 Sauvignon blanc thrives in a wide variety of climates and on different soils, and can be used to produce dry and sweet white wines, both varietals and blends.
Over the past few years, Sauvignon blanc has experienced huge popularity in international markets. Driven by producers in the New World, primarily by New Zealand, the variety has become the go-to grape for freshness, elegance and harmonious gourmet food pairings. For many consumers previously only familiar with the prestigious appellations made from this grape variety, rather than its actual name, it has been an eye-opener.
Also, the international scope of this competition is essential given the site-expressiveness shown by Sauvignon blanc. Depending on the weather patterns and production sites, it varies tremendously, acting as a mirror for vintage variation and vineyard sites. Throughout the world, Sauvignon has the ability to produce very different wines, and the Concours Mondial du Sauvignon is there to differentiate between the myriad styles on offer.
The aroma wheel
The aroma wheel along with a complete description of your wines can be downloaded at the end of every tasting session. This content can be used for your sales and marketing needs.The description allows you to gain a better understanding of the scores awarded to your wines, giving your medals even greater legitimacy.
The tasting notes are compiled from the panel's tasting comments using Artificial Intelligence that has been specially designed to understand and analyse wine descriptions in a number of languages. They complement the 'score out of 100' in the assessment of the wine and provide qualitative information about the perception of the wines.
Boosting the competition's reliability and credibility
The new feature is designed to help the Concours Mondial du Sauvignon:
Assert its status as a major industry player at the cutting edge of innovation.
Provide practical answers for producers who want greater transparency and feedback. They can now receive concrete details about the way their wine was perceived.
Strengthen the professionalism and quality that consumers expect when they buy a bottle of wine sporting a Concours Mondial du Sauvignon medal.