Sauvignon Blanc has a style ranging from simple to complex and really delivers on every level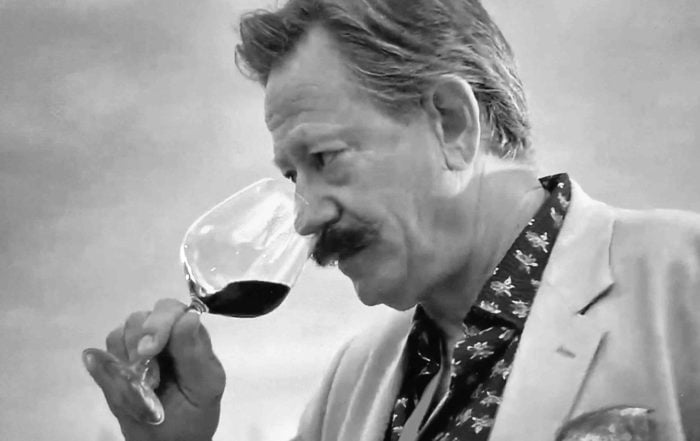 Panel Talk
"Sauvignon blanc has a style ranging from simple to complex and really delivers on every level"
Steve Melchiskey founded import company USA Wine West in 1996 to offer a platform for suppliers in need of logistics and compliance services, brand management and other handling requirements across the complex US market. A judge at the Concours Mondial du Sauvignon, Steve offers some unique insight into the way the varietal is perceived in the United States.
Through the Sauvignon blanc programmes you work on, how would you describe the varietal's current position in the US market?
The great thing about Sauvignon blanc is that it's a beautiful grape and it's got a style that's hitting the current tastes in the US. People started to move away from Chardonnay – and trust me, Chardonnay is still the king – but they began to turn to wines that have a little more clarity of fruit flavour, a little more stainless steel orientation on the finish, and a clean finish. People turned to Pinot grigio a lot for quite a while and it became a thing. Sauvignon blanc offers that same kind of desirable neutrality, if you will, in that clean way but then it adds some very interesting complex flavours, aromas. It takes what people like about Pinot grigio and it gives them something more interesting. It's become a real thing in the US, it's kind of taken over.
"Sauvignon blanc takes what people like about Pinot grigio and it gives them something more interesting"
What particular styles would you say are the most popular currently?
What is incredible is that New Zealand, with a third of the hectares that Australia has with its really modern culture of Sauvignon blanc to all intents and purposes, is a bigger exporter to the US than all of Australia. I think New Zealand is what really brought Sauvignon blanc into the US consciousness. Sauvignon blanc was grown in California and Robert Mondavi was having trouble selling it in the 1960s. People at the time were drinking Pouilly Fumé from France – that was the big thing, the sophisticated drink of the time. So he renamed Sauvignon blanc Fumé Blanc and the wine took off. Similarly, today I think that the New Zealand Sauvignon blanc style really awakened the US consumer consciousness to the beauties of the varietal. The lychee, spicy, jalapeno, magnolia scents – it became a really interesting varietal for people.
How is New Zealand faring currently?
For the last four years, New Zealand has had problems. First they had Covid restrictions which were very difficult for supply chain issues. Then they had three difficult vintages, not quality but quantity-wise, so they began to suffer. But people still wanted that varietal and they began to embrace the profile, the texture, the flavour of that grape in other ways. In our supermarket programmes, we can't keep New Zealand Sauvignon blanc on the shelves. We almost can't supply it enough, which is really interesting. At the same time, there was Bordeaux blanc. Simple Bordeaux sells in the US but it's not been very recognised. And then all of a sudden in the last year and a half or two, it has just blown up in the supermarket programmes. It doesn't advertise itself as Sauvignon blanc, but my guess is that people are picking it up because of its attractive price point, tasting it and relating it to what they enjoy in New Zealand Sauvignon blanc. So what I see here is an opportunity for the whole category to ride on the back of what New Zealand has done, in terms of popularity of the varietal itself and to introduce people to other ways of looking at the grape.
Are preferences shifting away from New Zealand at all?
Speaking with one of the smartest national industry players I know who deals with South African producers, his view is that Stellenbosch is picking up the slack from New Zealand. It is the one region that has similarity with New Zealand in terms of flavours. He has seen an enormous surge in interest of Stellenbosch Sauvignon blanc because of supply chain issues initially but now because of the quality of the wines. This is absolutely a trend that has started and one that I expect to pick up.
How about other regions?
You have so many regions – Alto Adige, Switzerland, Sonoma, Washington State, Chile, Bordeaux, the Loire Valley – that grow good Sauvignon blanc. Some of them are too expensive. The Loire Valley is priced out of the normal market, despite the fact that it produces wonderful Sauvignon blanc. Alto Adige is also a little too expensive, but regions that have larger Sauvignon blanc vineyards like Chile and can produce it well at better price points are really going to soar over the next five to ten years.
"There are only a few great grape varieties in the world, and Sauvignon is one of the best"
Is there a ceiling price or psychological price barrier for Sauvignon blanc?
It's a really hard time to talk about ceiling prices because the supply chain costs have tripled. So what I used to think of as a ceiling is no longer a ceiling. Saying that, somewhere close to $14.99 is a barrier to people at this point. I think if you can deliver a product at 12.99 or 13.99 you're great, if you go over I think that changes psychologically the consumer you're trying to reach. New Zealand Sauvignon blanc in supermarkets prices out at around 15 or 16 dollars in my opinion, that's where that barrier starts to hit. Obviously the answer to the question is about bifurcation or segmentation in the market. Clearly, when you're trying to get volume out, then the price is somewhere in the 10-15 dollar range. That's the sweet spot and 15 dollars tends to be the top point.
Sauvignon blanc has ranked among the most popular varietals for quite a long time now. Do you see any drop in momentum?
Seriously, I don't see a drop in interest in Sauvignon blanc at all, especially not based on my experience in the commercial wine trade. There's a strong interest in it across-the-board. I don't see any cracks, I don't see anything else stepping up to take its place right now. I think Grüner Veltliner made a run at it. It has a similar wine style to Sauvignon. Sauvignon is one of the world's greatest grape varieties – there are only a few of them and it's one of the best – and I don't see another one stepping in to take its place. None of them have that same quality of Sauvignon blanc. If there's going to be a problem or a downturn it will be due to consumer tastes. Over the years, it does happen.
"In the last year and a half or two, Bordeaux blanc has just blown up in the supermarket programmes"
What would you say was key to communicating about Sauvignon blanc?
If it was me, I would emphasise its purity of flavour and its ability to accompany a wide range of foods for example. I have often wondered how New Zealand Sauvignon blanc really took off. What did they do? How did it happen? I think it was really the quality of the grape and what it tasted like that really captured people's eyes, they really enjoyed it. So, stressing the cleanness, the freshness. It also doesn't have to be high in alcohol – it's a grape variety that you can drink at a lower alcohol level for a really enjoyable glass of wine. It suits a great variety of occasions – a cocktail party where you don't want to be overly challenged with what you're drinking, but also a great sit-down meal. So it has a broad range of applications for enjoyment. Pinot grigio became popular because people just wanted a wine to enjoy, they didn't want to have to challenge themselves. Sauvignon blanc has that in it, but it also delivers a ticket that can take you to another level. It has a cross-spectrum style ranging from simple to complex and really delivers on every level.