Changing styles of Sauvignon Blanc: is it all about fashion?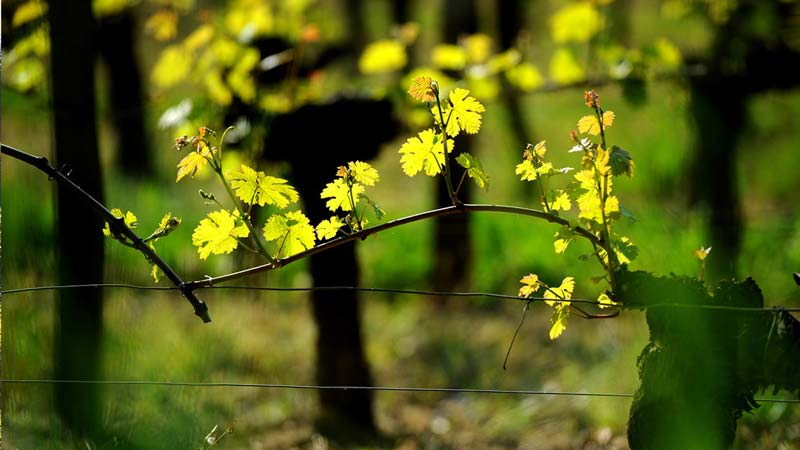 There is no doubt that the flavour of Sauvignon Blanc has evolved significantly over the past few years. David Cobbold looks into how and why the change has come about.
I tasted my first Sauvignon Blanc from New Zealand when my colleague James Lawther MW brought bottles back to Paris from a trip he made to that country in 1986. The wines knocked me out because they were so different, so startlingly bright and shiny with intense aromatics and crisp acidity. They were a huge breath of fresh air and I had never tasting anything like them, neither in the Loire, nor in Bordeaux, nor even from California which was then making some more oaky examples inspired by the wines of that period from Bordeaux. This new style was based on climatic and viticultural fundamentals such as maximum sunshine, minimum rainfall, cool night temperatures, lack of seasonal frosts and free-draining soils. Just look at the result! Marlborough, which barely existed in 1986, now produces 75% of New Zealand's wines. And Sauvignon Blanc, hardly on the map in that country back then, accounts for 85% of Marlborough's current production.
Steering away from repetition
This success story set off a stylistic wave around the world, particularly in the Southern Hemisphere. Looking for markets for their wines, countries like South Africa and Chile extended their plantings of Sauvignon Blanc and attempted to follow the lead of New Zealand. But, as usual when a style becomes dominant, there were reactions against the more obvious and repetitive versions. I was not entirely surprised to learn, at the Sauvignon Blanc symposium in Graz, Austria, in 2008, that almost all of New Zealand's plantings used the same clone and that most of the wines were using the same or similar yeasts. Since then things have changed, and not only in New Zealand. Diversification has become the name of the marketing game, and this includes plantings on hillside sites, more dry farming in some cases, the use of a wider range of plant material as well as more or less indigenous yeast strains.
Greater site differentiation
The key factor that has generated more diversity in the styles of Sauvignon Blanc from New World countries has been the exploration of different sites. Whilst the French notion of terroir and its influence on the nuances of wine styles has had hundreds of years' experience of many sites to form, New World countries have had to move much faster. In Chile, for instance, the continuing search for cooler sites like Casablanca or Leyda have opened up new horizons for Sauvignon Blanc. Similar examples can be found in all other countries. In Marlborough, plantings in Rapaura or Awatere have also produced different flavour profiles. Correspondingly, and in line with the top Sauvignon Blancs from Sancerre or Steiermark (Austria), single vineyard bottlings have also become a trend to make top wines stand out from the crowd.
Depth and finesse now key
Tastings during successive editions of the Concours Mondial de Sauvignon and recent trips to vineyards in various parts of the world have shown me that there is a growing movement towards Sauvignon Blanc wines that show more subtlety, roundness and depth than in the past. Whilst this is particularly true, for obvious reasons, for wines at the upper end of the market, the trend is also having an impact on the mid-range. Of course a style that has had world-wide success is not going to disappear overnight, but not all consumers want their Sauvignon Blanc to be packed with asparagus and grassy aromas, or else brimming with tropical fruit. There is also the question of texture, not to mention length, depth and subtlety. Whilst the best wines from France's Loire region have usually managed to avoid any excessive use of oak, their lean and pure style that enchants aficionados can seem just a little austere to some palates. Riper vintages can help in this respect by providing more body in the wine, but climate and other territorial fundamentals, as well as winemaking, inevitably dictate a general stylistic range. Austria's Steiermark (Styria) provides an interesting example of a style that I can see developing elsewhere, perhaps aided by global warming. The ripeness levels of the fruit on the south-facing and often steep hills of this beautiful region, plus some very meticulous winemaking that increasingly eschews small new barrels for larger and older ones, results in wines that have both depth and finesse. This style I also notice emerging in other places such as Bordeaux, Chile and New Zealand.
From sweet to dry
There is another and less expected factor that is affecting a change of style in Sauvignon or Sauvignon-based blends from Bordeaux, and that is the market difficulties of sweet wines. All of the numerous sweet white wines from France's Bordeaux and Bergerac regions use considerable proportions of Sauvignon Blanc in their blends, and a few of them are even exclusive to that grape. To attempt to compensate for the fall in sales of their late harvest wines, many estates are now producing dry white wines that, in order to maintain the revenue levels of those estates, must necessarily aim for the middle or upper echelons of the market in terms of price. This usually implies high levels of implication in terms of production and investment and a style that must show not just intensity, but also refinement. Another stylistic change that has been fueled by the swings in fashion has been the reduction in the most obvious use of new oak. This is not specific to Sauvignon Blanc, but it shows quite clearly in countries such as Australia and the USA where one now finds many examples that proudly state "unoaked" on their labels.
Long-term transitions
Fashion in clothing changes very fast. The style of wines cannot, because wine involves long-term planning and time is necessary to test results. So changes in wine styles can only be measured over at least a ten-year span. I began this article with a style that seemed very new 30 years ago. It has since become one of the world's benchmarks for Sauvignon Blanc and only quite recently are we seeing the emergence of some diversifications, a few of which I have mentioned here. There will be more to come. Watch this space!